Here, I am going to share a technique to transfer files between PC and Mobile without the use of Data cable.
Prerequisite:-
Android Phone
PC with WLAN card (has ability to create a hotspot)
Air Droid App.
mHotspot app.
First Of all you need to create a WiFi hotspot in your PC/Laptop. Full instruction to create a WiFi hotspot is here.Just Download it and install it on your PC. If you have already created a WiFi hotspot using mHotspot. Go ahead…
Now In your android mobile phone go to Play Store and search for the app AIRDROID. Install the app in your mobile phone. After installation just on the hotspot in your PC / laptop. Open the Airdroid app in phone.
After installation of app in mobile. It should look like..
Now on the WiFi option in your phone. which will scan for the hotspot that we had created on the PC. Join the WiFi connection with your PC hotspot.
Now, Just go to your Airdroid app in phone. It will look like this. Make sure you are connected with hotspot.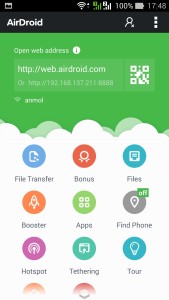 It will display an IP address with port number on the screen. Next step is …
Open your web browser on PC. Type out the address (Ex. http://192.168.137.211:8888) in address bar of browser. It does not need internet connection on PC. It will display the interface screen like …
It is for the bridge or connection request. You have to hit accept on mobile screen.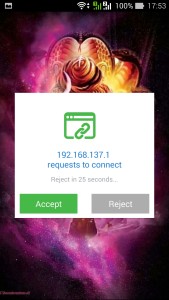 Now on the screen of PC you will see an interface screen where you can see all the details of mobile.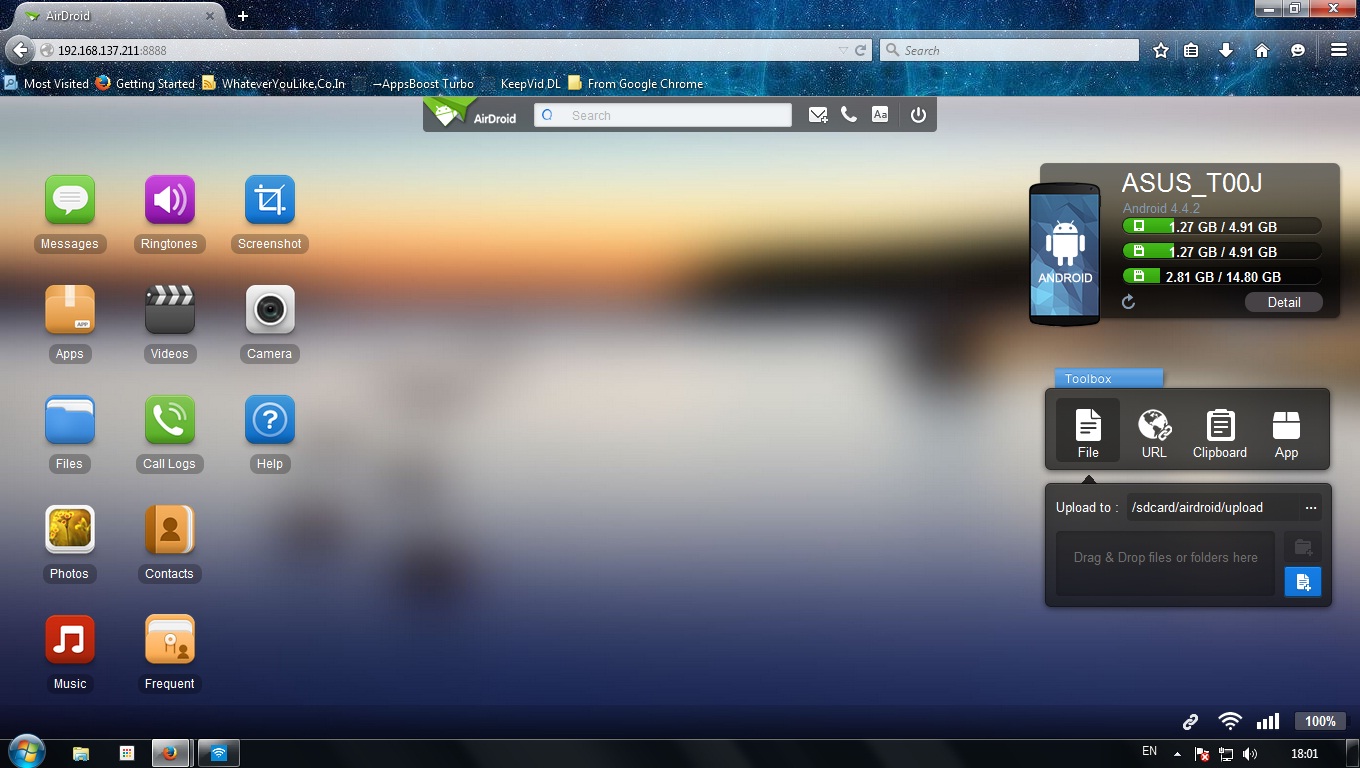 At the bottom of right side you can drop your file from pc and it will be transferred to mobile.
It has lots of features. If you dig more on this, You will definitely come to know more on handle the phone through PC.