Here,I am sharing an instruction with screenshots to create a WiFi hot spot using software.
It will turn your PC into a small home WiFi hotspot.
All the steps are with the basic instruction.
Before Beginning You MUST NEED…
1. m-Hotspot software. Download at here m-Hotspot.
2. Active internet connection on your PC.
STEP 1: Download software from above link and run it on your system [Windows Only].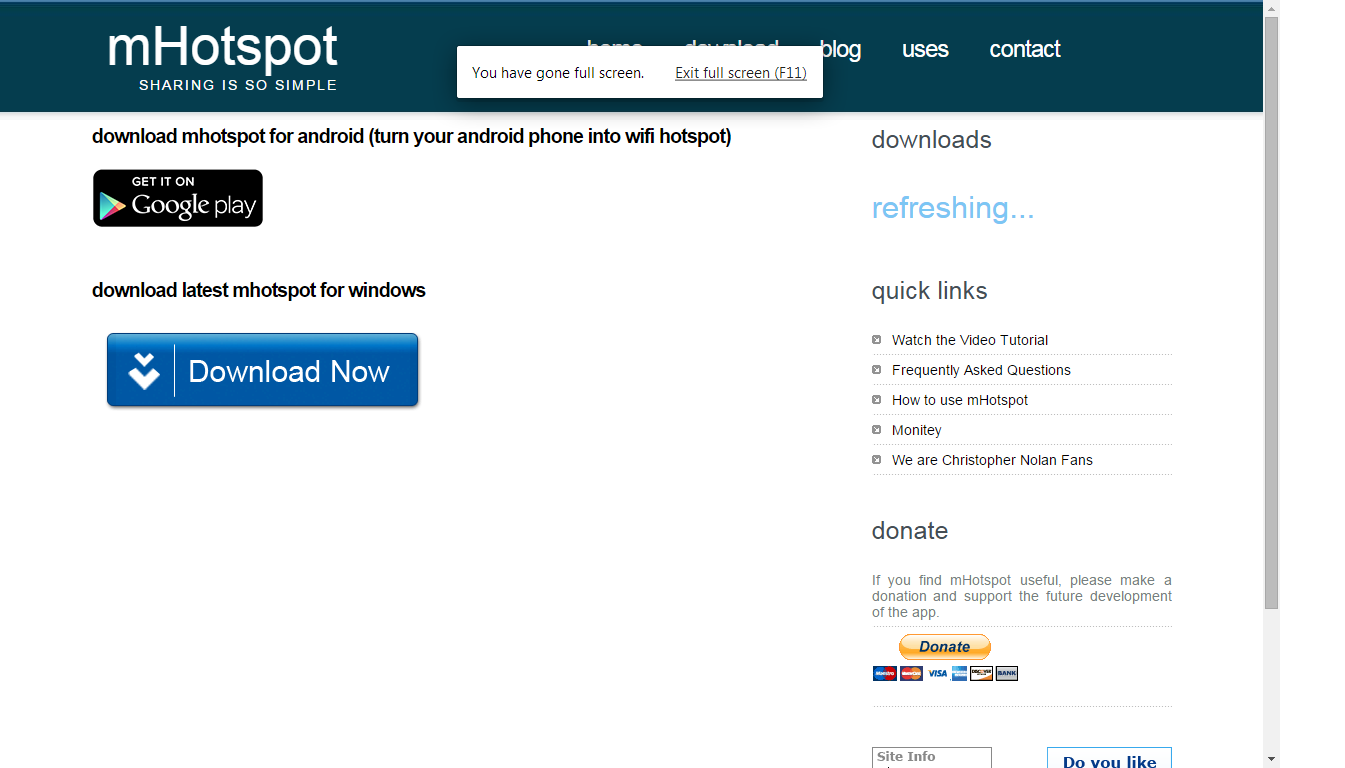 STEP 2: Run m-Hotspot application with administrator privilege.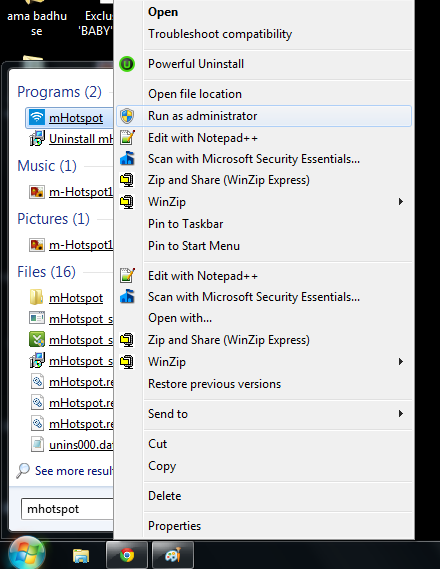 STEP 3: Application Screen will look like this.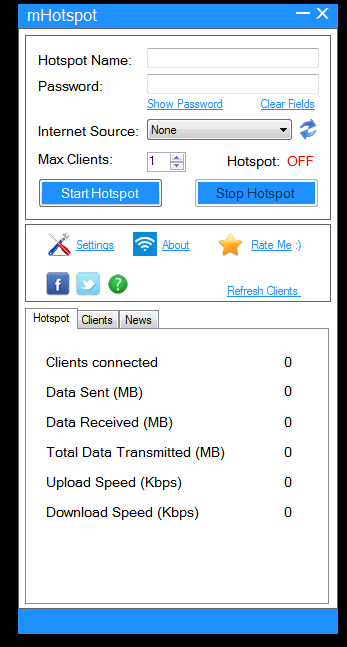 STEP 4: Input the hotspot name, password and your internet connection.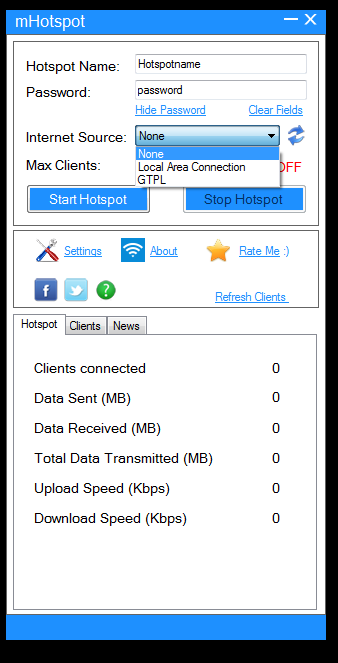 Also set the number of client for your hotspot.
STEP 5: Click on start button to create a hotspot.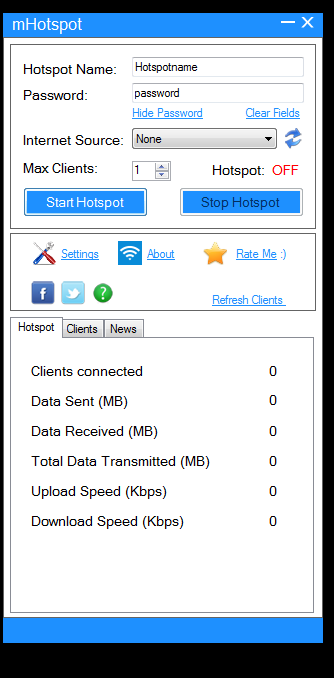 It will take some time and will notify you about the hotspot creattion.
Now, Enjoy your PC internet conection with mobile and tablet also from wifi option.
Please give your valuable suggestion in comment box to do some better for this website.
All the screenshots are my private property and should not be shared with anyone in any format without prior permission.